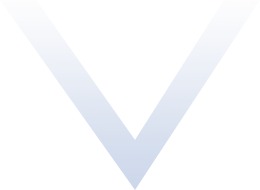 Parameter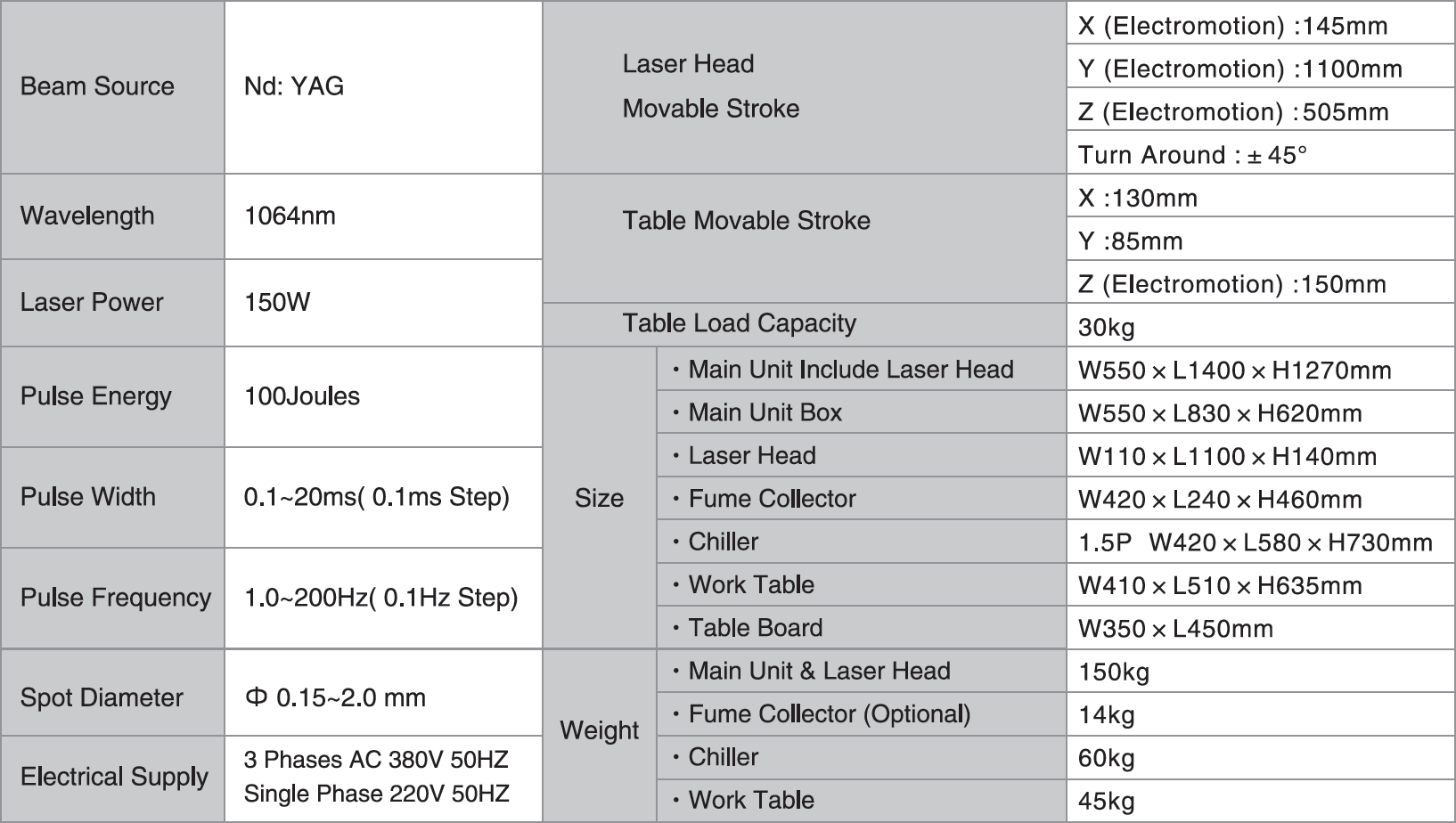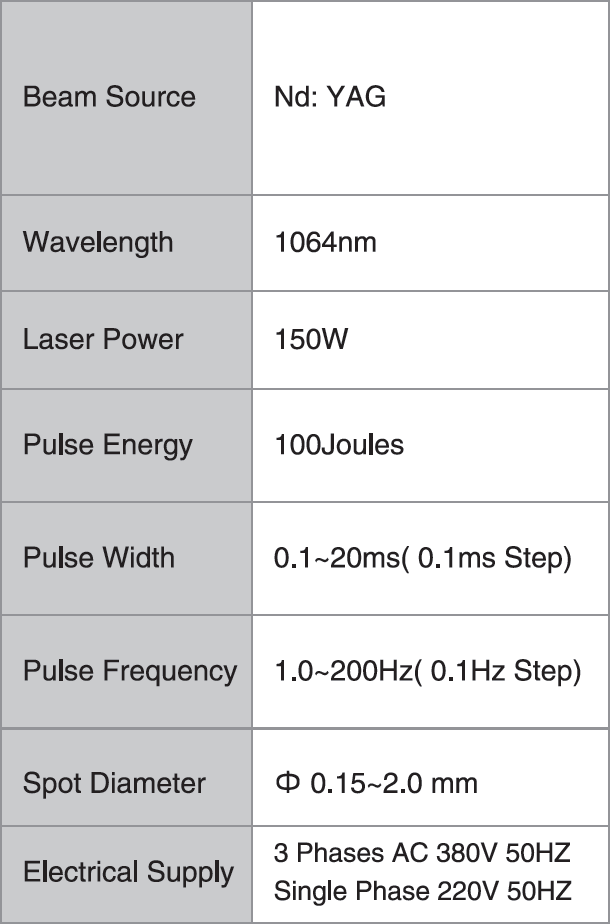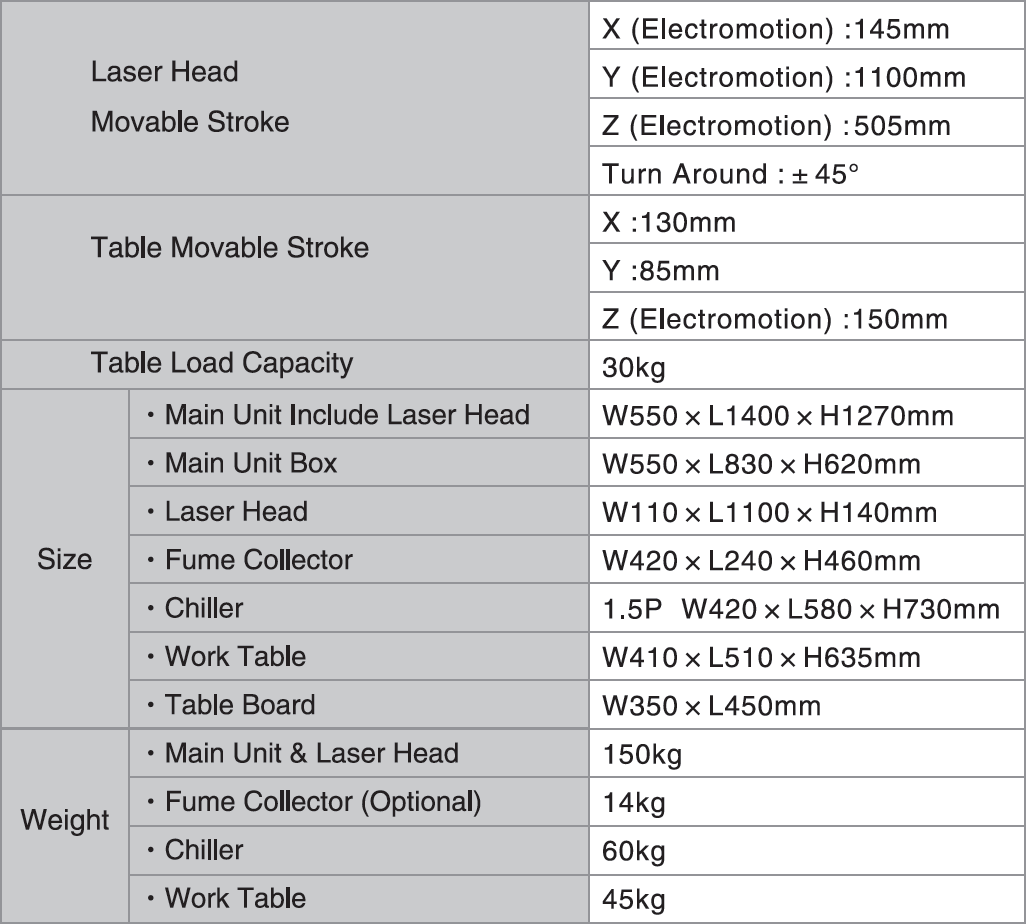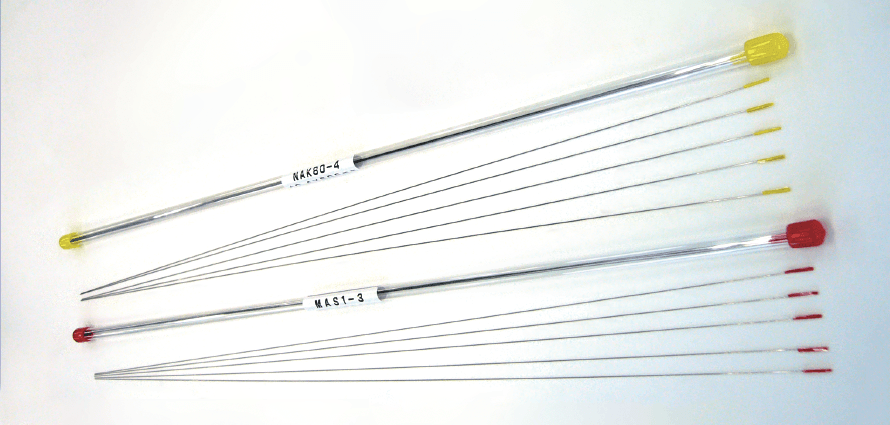 Material (Size :φ0.1~0.5mm )

| | | |
| --- | --- | --- |
| SKD-61 | Maraging Steel | BeCu |
| NAK-80 | Stainless | AI |
| Cr-Mo Steel | SKD-11 | Ti Alloy |
| 13 Cr Steel | SKH-51 | Others |
Please contact for the Wire different material and size.
CCD lens

Various Fixtures

Protect The Glasses

3D Stent

Wire Pen

Fume Collector

Other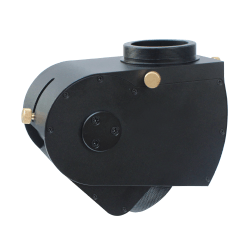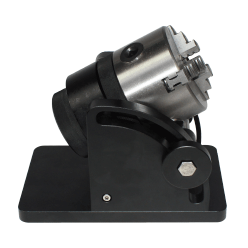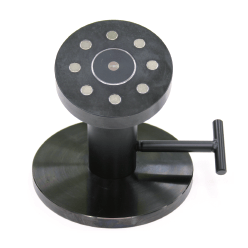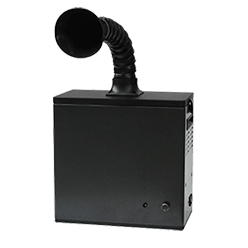 Our laser repairing welder belongs to class 4 laser product.

In order to prevent laser damage, we have take the safety measures by relevant provisions during the manufacturing process.

When using the laser, we remind you to implement the safety management about laser class.

In order to understand the content about safety and caution of laser, if necessary, we will provide you training on safety and expertise.